The Y is made up of people of all ages and from every walk of life working side by side to strengthen communities. Together we work to ensure everyone, regardless of gender, income, faith, sexual orientation or cultural background, has the opportunity to live life to its fullest. We share the values of caring, honesty, respect and responsibility; everything we do stems from it.

We know that the key to effectively nurturing the potential of children, improving the nation's health and well-being and supporting our neighbors is a passionate, experienced and diverse array of staff, volunteers and members who value what everyone brings to the table. Working in 10,000 U.S. communities and more than 120 countries worldwide makes strong diversity and inclusion practices paramount for the Y.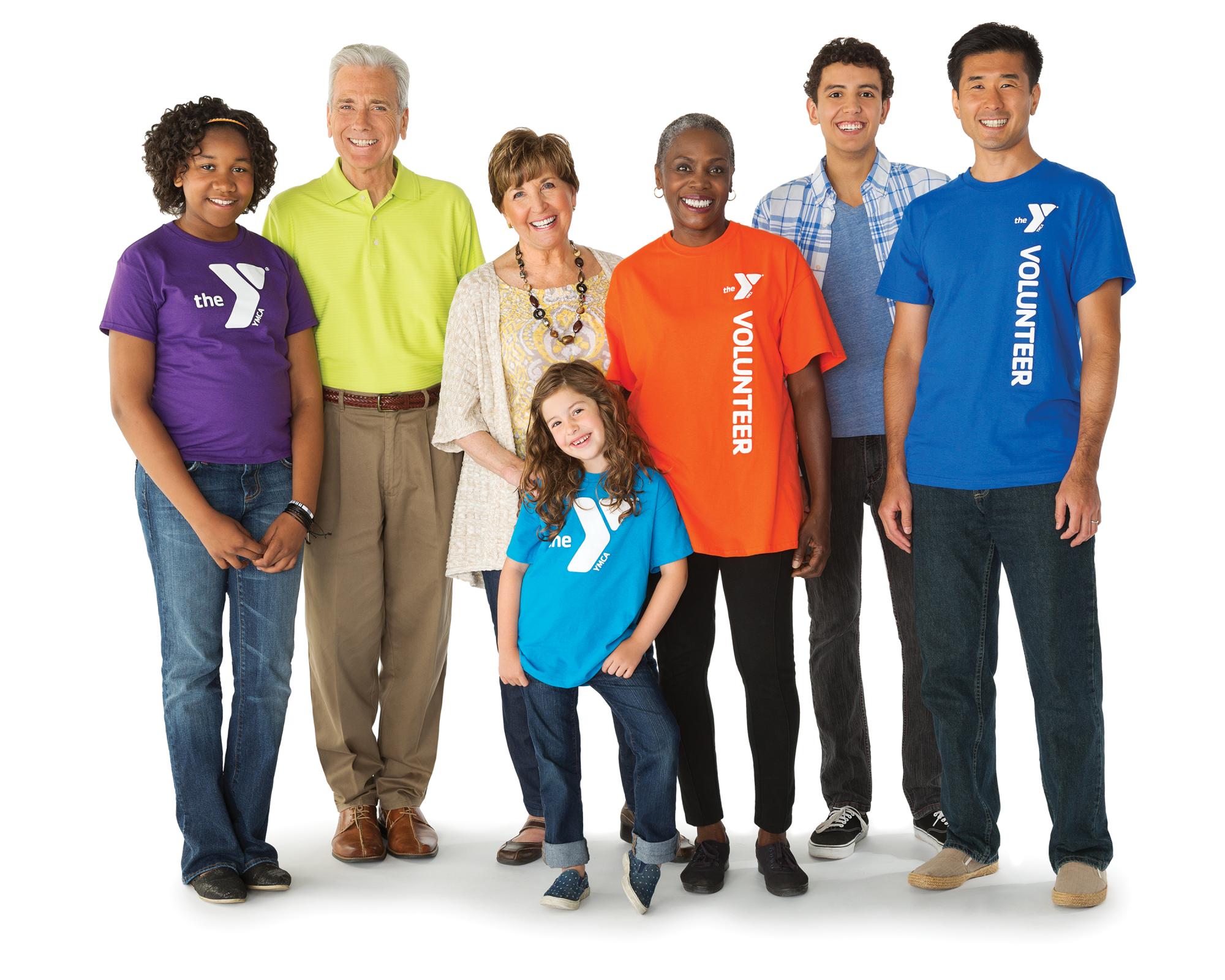 Important Information!!
Our Annual Auction will be November 21st held at Brown's Auction House (2323 N. Jackson). Below is a list of items that will be available to bid on. Check back often as the list will be updated as we receive more items!!
Silent Auction 2p-6p
Regular Auction starts at 6p
Serving of the meal starts at 4:30p $6/adult, $3/kid (age 6-10)
TeaTree Gift Basket with MVP cut
Sport Clips
Wall Hanging
Faith Furniture
2 Free bowls of noodles,
pasta, soup or salad
Expires: 12/31/2019
Noodles & Company
CBD Oil with Sour Tropical Gummies
American Shaman - Manhattan
Battery Back-up 2500 GPH Sump Pump
Friends of the YMCA
Punch Card for 6 Visits to Indoor Shooting Range and 2 t-shirts
Godfrey's Indoor Shooting &
Archery Range
Essential Oil & Diffuser
Kollhoff Pharmacy
Limited Production Allis-Chalmers WD-45 Toy Tractor
Greg Meints
Wells Implement
Free Sandwich & 5 Free Cookies
McAlister's Deli
NYNE Aqua Waterproof
Bluetooth Speaker
Value: $130
Beacon Marine
$25 Gift Card
Bed, Bath & Beyond
Metal Christmas Tree Home Décor
Craig & Vicky Chamberlin
$15 Gift Card
Rock-A-Belly Deli
Art Supplies
Little Apple Art
6 Game Day Tickets
Junction City Brigade
$25 Gift Card & Tumbler
Widgets
Cheese Board & set of
4 serving dishes
The Winged Lion
5 Free Medium Subs
Firehouse Subs
T-Shirt, Mug & $5 Gift Card
Varsity Donuts
50# Bag Victor Dog Food
RC Kennels
DONATION
My Whimsey by Jill
Jill Hodson
$30 in Gift Certificates
Early Edition
18# Bag Pro Plan Dog Food
Town & Country Vet
$25 Gift Card
Chili's
Taste of Home Christmas Gift Tote
Diane Briestensky-Leonard
Fall Scentsy Basket
Linda Caraballo
Celebrating Home
8 piece Wrench Set
Sears
Dog Gift Basket & Certificate
for 50% off grooming service for 1 pet
Dorothy's Pet Shop
4 Game Day Tickets
Junction City Brigade
Satin Hands Lotion, Certificate for Spa Facial & $20 Gift Certificate
Expires: 3/31/2020
Stefanie Sampson-Taylor
Mary Kay
1946 Dodge Camo Military Truck - Die-Cast
Samantha Niemczyk
Lawn Treatment (15,000 Sq. Ft. Six Chemical Applications)
Fireman's Relief Lawn Service
Matt Jackson & Doug Fisher
2 Free Entrées
Qdoba
Home Décor Gift Box
Friends of the YMCA
$20 Gift Certificate
Stacy's Restaurant
Pamper Yourself Bath Gift Basket
American Shaman - Junction City
Screwdriver Set & gloves
Stalder Auto Supply
One Hour of bowling on 1 lane for up to 8 people
Shoes not included
Expires: 9/30/2020
Junction City Bowl
$25 Gift Certificate
Tyme Out Steakhouse
$25 Gift Certificate
T.O. Haas Tire
Upper Body Massage
Expires: 5/21/2020
Jamie Heidebrink
YMCA Massage Therapist
$20 in Gift Cards
Ike's Place
$50 Gift Card
Handy's Express
Free Conventional Oil Change Value: $53 - $68
Your Automotive Service Center
60 Minute Massage
The Mane Thing
$20 Gift Certificate
Stacy's Restaurant
One Night Stay with Breakfast Expires: 10/31/2020
Courtyard by Marriott
Complete Oil Change, Safety
Check, Winterization &
Bumper to Bumper check
DEL Motors
2 Season Passes & 2 t-shirts
Junction City Brigade
2 Large Pizza & 1 Sub Certificates
Marco's Pizza
$25 Gift Card
Chapman Food Mart
Quart of Honey
Doug Vogelsang
Vintage General Foam Fire Extinguisher Model SF-4b Chrome
Friend of the YMCA
Floral Arragement
Muddy Creek Home Furishings
$25 Gift Card
Applebee's
4 Game Day Tickets
Junction City Brigade
Tailgating bag with Glass, Tumbler Taser & Handheld fan
Briggs Auto
$25 Gift Certificate
Tyme Out Steakhouse
(4) 1/2 hour private music
lessons at Glenn's Music with Vic Wong. Middle School, High School or Adult Beginner
Vic Wong
Hackett London Bespoke Sunglasses
Eyewear Junction
Canine Health Exam and Gift Basket Value: $350
Expires: 3/31/2020
Flint Hills Veterinarian Hospital
Dr. Julie Ebert
$250 Toward Chiropractic sessions for existing patient
Keating Chiropractic
Certificate for 1 Load of Crushed Rock delivered in the JC area
Bayer Construction
Quart of Honey
Doug Vogelsang
Vintage General Quick Aid Water Pump Fire Extinguisher
Friend of the YMCA
4 Game Day Tickets
Junction City Brigade
$100 Gift Card
KFC
$100 Gift Certificate
Redeem after 12/31/2019
Junction City Tattoo
$20 in Gift Certificates
Carlos O'Kelly's
2 Nights stay in the Flint Hills Lodge at Acorns Resort
Expires: 12/31/2020
No Holidays
Acorns Resort
Lawn Treatment (15,000 Sq. Ft. Six Chemical Applications)
Fireman's Relief Lawn Service
Matt Jackson & Doug Fisher
1941 Military Chevy Flatbed & Jeep Willys
Samantha Niemczyk
32" Big Bird Christmas Yard Art
Friends of the YMCA
Pamper Your Car Package
Lube, Oil, Filter, Tire Rotation, 27 Point Inspection, Full Detail
Inside & Out
Jim Clark Auto Center
Certificate for an 8" cake
Expires: 12/2019
Dairy Queen
$30 in Gift Cards
Taco John's
Transmission Tune-Up
No Foreign Cars
Don's Transmission
Saturday or Sunday Brunch for 4 Expires: 11/30/2020
Windmill Inn
2 Season Passes to all Home
Regularly Scheduled Games
2019-2020, 2 t-shirts & Polo
JC High School Athletic Dept.
Complete Oil Change, Safety
Check, Winterization &
Bumper to Bumper check
DEL Motors
$25 Gift Card
Cracker Barrel
$25 Gift Card
Olive Garden
Certificate for a Survey
Value: $1,500 Applies to Platted Lots within JC only. Can be used toward a credit
on a rural survey
Expires: 12/1/2020
Kaw Valley Engineering
Eye Exam Expires: 11/2020
Dr. Raymond Schmidt
Pamper Your Car Package
Lube, Oil, Filter, Tire Rotation, 27 Point Inspection, Full Detail
Inside & Out
Jim Clark Auto Center
$25 Gift Card
Texas Roadhouse
One Hour of bowling on 1 lane for up to 8 people
Shoes not included
Expires: 9/30/2020
Junction City Bowl
Full Body Massage
Expires: 5/21/2020
Tiffany Young
YMCA Massage Therapist
Hair Cut with Lorna
Lorna Carter
Shear Effect Salon
Upper Body Massage
Expires: 5/21/2020
Jamie Heidebrink
YMCA Massage Therapist
3 Personal Training Sessions
Expires: 5/21/2020
Jimi Parker
YMCA Personal Trainer
$25 Gift Certificate
Expires: 4/16/2020
Peking
Transmission Tune-Up
No Foreign Cars
Don's Transmission
Septic Tank pump or single weekend porta-pottie rental Value: $300
Cat Cans
Polar Pizza Gift Certificate
Baskin Robbins
Certificate for 2 Buffets
Family Buffet
$25 Gift Certificate
Expires: 1/1/2020
Hot Rodz BBQ
$25 Gift Certificate
Expires: 1/1/2020
Hot Rodz BBQ
2 Free Hair Cuts
Riffle's Military Cuts
1 Hour Private Yoga Session
Expires: 5/21/2020
Jimi Parker
YMCA Yoga Instructor
Round of Golf for a Foursome with Cart
Expires: 12/31/2020
Colbert Hills
$50 Gift Card
Handy's Express
6 Game Day Tickets
Junction City Brigade
5 Free Medium Subs
Firehouse Subs
$25 Gift Card
Olive Garden
$25 Gift Certificate
Tyme Out Steakhouse
Gift Basket
Hildebrand Dairy
DONATION
Kolling Pharm
9 Holes for 2 with Cart
Chapman Golf Course
Sunday to Thursday Stay in a 2 Bedroom cabin w/ kayak
Expires: 12/31/2020
No Holidays
Flagstop Resort
Ty Arneson
$50 Gift Card
Handy's Express
DONATION
Coleen Krinhop
Clip & Curl Beauty Salon
Vera Bradley Sunglasses
Eyewear Junction
Certificate for 5 Dry Needling Sessions
with Dr. Mitch Keating
Keating Chiropractic
$50 Gift Card
Shop Quik Stores
Dinner For 2
Cracker Barrel
18 Holes for 4 with Cart
Chapman Golf Course
Hair Products
Hair & Nails by Jules
Julie Booth
2 Free bowls of noodles,
pasta, soup or salad
Expires: 12/31/2019
Noodles & Company
Milk Can & Spindle
The Rusty Mason Jar
Night Owl Wired Security System
Friends of the YMCA
$100 Gift Certificate
Close Encounters Tattoo
$20 in Gift Certificates
Carlos O'Kelly's
10 Free Cookies
McAlister's Deli
Free Sandwich & 5 Free Cookies
McAlister's Deli
$100 Gift Card
KFC
5 Certificates for Snack Size Wings
Buffalo Wild Wings
5 Free Subs
Expires: 9/1/2020
Jimmy John's
$50 Gift Card
Handy's Express
3 Free Drinks
Bluestem Bistro
3 Free Drinks
Bluestem Bistro
Wooden Snowman Home Décor
Craig & Vicky Chamberlin
$15 Gift Card
Rock-A-Belly Deli
$20 Gift Card
AJ's Pizzeria
$30 Gift Card
UMI Steakhouse
3 Certificates for $10 off a
Dinner Entrée
Expires: 10/1/2020
Houlihan's
4 Game Day Tickets
Junction City Brigade
WaterPik Flosser
Tindall Orthodontics
Xbox One with 1 wireless controller
Jack & Dick's Pawn Shop
3 Semi Synthetic Oil Changes
Firestone
$30 in Gift Certificates
Early Edition
7# Bag Pro Plan Cat Food
Town & Country Vet
$25 Gift Card
Blueville Nursery
Quart of Honey
Doug Vogelsang
5 Free Medium Subs
Firehouse Subs
3 Free Entrées
Qdoba
Cool Mist Humidifer
Friends of the YMCA
10 Free Shake or Smoothie
Powerhouse Nutrition
One Night Stay
Expires: 5/17/2020
Candlewood Suites
$25 Gift Card
Chapman Food Mart
Mystery Box
Friends of the YMCA
Tire Rotation & Computer Spin Balance
T.O. Haas Tire
$25 Gift Certificate
Expires: 4/16/2020
Peking
Two Nights Boarding, Nail Trim & Bath for 1 dog
Paws Inn
2 Season Passes & 2 t-shirts
Junction City Brigade
Certificate for a Manicure
Expires: 10/16/2020
Fantasy Nails
$25 Gift Certificate
Expires: 12/30/2019
Phyllis' Flowers
One Hour of bowling on 1 lane for up to 8 people
Shoes not included
Expires: 9/30/2020
Junction City Bowl
$50 Gift Card
Handy's Express
5 Free Subs
Expires: 9/1/2020
Jimmy John's
$25 Gift Card
Blueville Nursery
$30 in Gift Cards
Ike's Place
2 Lunch Buffets with Drinks
Expires: 1/31/2020
Seoul Oriental Restaurant
Feline Spay or Neuter at a JC
Vet of your choice
Friends of the Animals
One Hour of bowling on 1 lane for up to 8 people
Shoes not included
Expires: 9/30/2020
Junction City Bowl
Canine Spay or Neuter at a JC Vet of your choice
Friends of the Animals
13 Hot-N-Ready Pizza Certificates
Little Caesars
$50 Gift Certificate
Expires: 12/31/2019
Golf USA
Smoked Turkey
Dieck's Country Fresh Meats
$50 Gift Certificate
Key Office Products
$50 Gift Card & Water Bottle
Pathfinder
$25 Gift Card
Cracker Barrel
$25 Gift Card
Texas Roadhouse
$25 Gift Card
Buffalo Wild Wings
Handyman Starter Kit
Ace Hardware
Jumper Cables
Londeen Hardware
Certificate for 5 Acupuncture
Sessions with Dr. Eric Keating
Keating Chiropractic
Geoffrey Beene Sunglasses
Eyewear Junction
Tailgating bag with Glass, Tumbler, Taser & Handheld fan
Briggs Auto
(4) 1/2 hour private music
lessons at Glenn's Music with Vic Wong. Middle School, High School or Adult Beginner
Vic Wong
Artwork from the 1st Symphony in the Flint Hills at the Tallgrass
National Preserve
Friend of the YMCA
$15 Gift Certificate
Expires: 11/2020
Kansas Coffee & Ice Cream
Chapman
$20 Gift Card, Earrings & Tanning Lotion
Tavern Boutique & Tanning